Since Blueprint Homeschooling was published in 2014, it has helped homeschool parents around the globe adjust to a home education lifestyle that worked for them. I have been privileged to work with several translators to bring the ideas of Blueprint Homeschooling into their native languages, including Portuguese, French, Spanish, Dutch, and Italian.
It all started with a series of messages I received in 2015 from a homeschool advocate in Brazil. She had read the book, and wanted to share it with her local community in their language of Portuguese. I was shocked! Would all my anecdotes about educating my kids in Washington and California translate well into Portuguese? Well, under the guidance of the wonderful Cipriana Leme, the book blossomed and continues to be highly reviewed by homeschool families in Brazil.
Where ever you are in the world and on your homeschool journey, I hope the ideas from Blueprint Homeschooling will help you find peace and joy.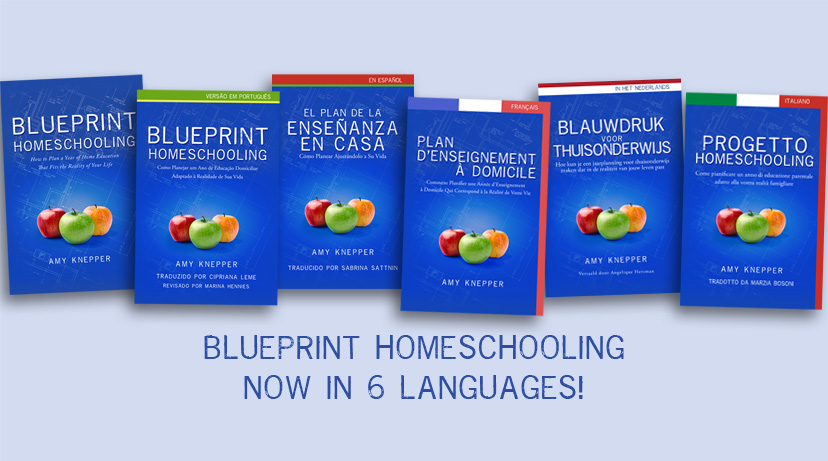 Where to Buy Translated Versions: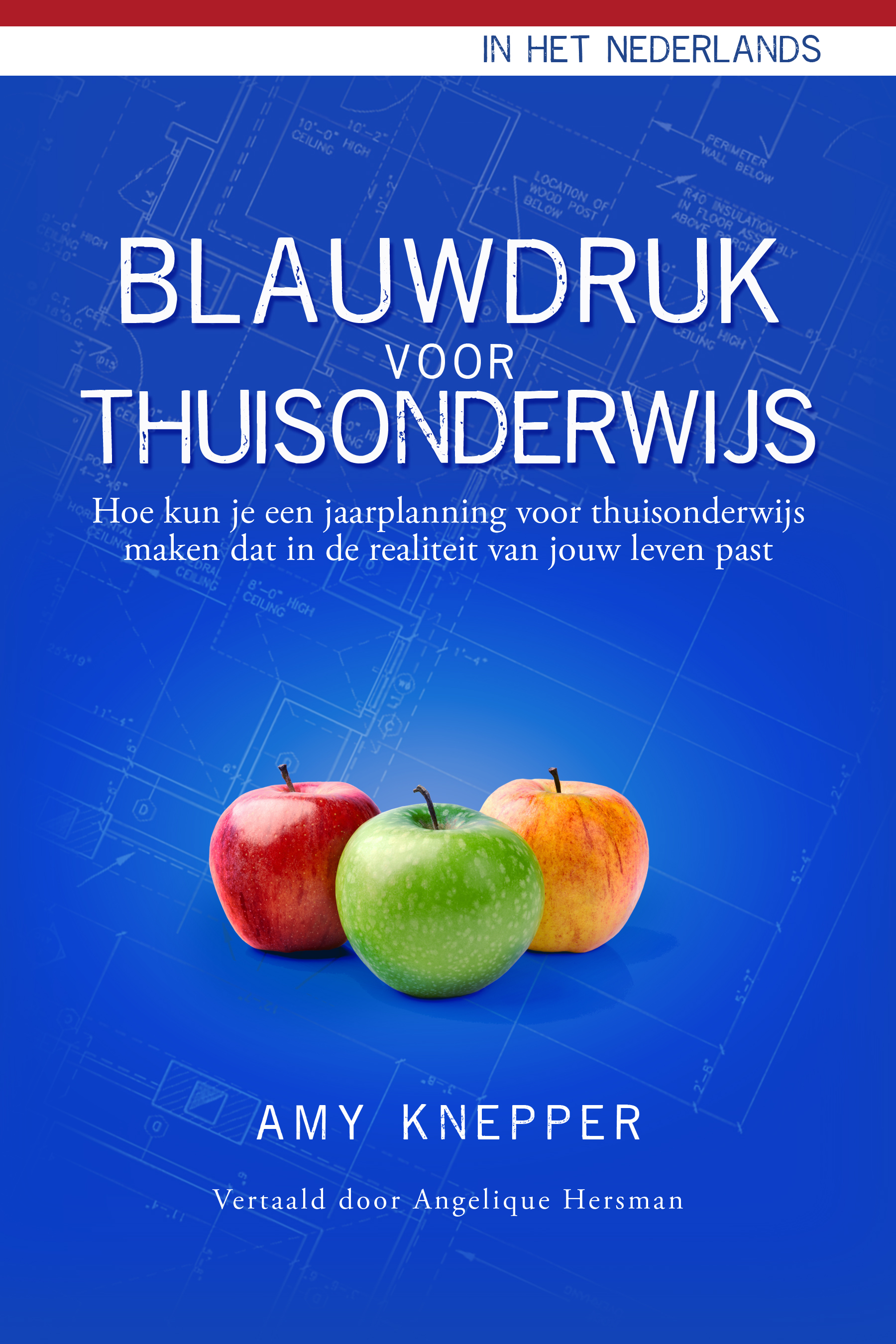 Blauwdruk voor Thuisonderwijs
About This Book
Voordat je een huis bouwt, heb je plannen nodig. Je hebt een BLAUWDRUK nodig.
Blauwdruk voor Thuisonderwijs is voor ouders die thuisonderwijs geven, van alle filosofieën en stijlen, die op zoek zijn naar een betere manier om hun tijd, energie en geestelijke gezondheid in de loop van het schooljaar te behouden. Breng jij je schooldagen door met het zoeken naar ontbrekende ingrediënten voor wetenschappelijke experimenten? Heb je het gevoel dat je constant achterloopt, of dat je niet genoeg doet, vergeleken met andere mensen die je kent? Het hoeft niet zo te zijn.
Blauwdruk voor Thuisonderwijs is een vriendelijke, humoristische gids voor het plannen van je schooljaar. Nog voordat je zelfs maar een blik werpt op een kalender zul je ontdekken waarom je thuisonderwijs geeft, enkele van de beschikbare onderwijsfilosofieën en lesmethoden verkennen, en doelen stellen die rekening houden met de realiteit van jouw leven. Tegen de tijd dat je klaar bent, zul je alle hulpmiddelen en materialen hebben, die je nodig hebt voor een heel jaar thuisonderwijs, afgestemd op de echte wereld waar jij in leeft. Blauwdruk voor Thuisonderwijs heeft voor zowel beginners als ervaren thuisonderwijsveteranen iets te bieden, en zit boordevol praktische adviezen en verhalen van mensen in de loopgraven van het thuisonderwijs.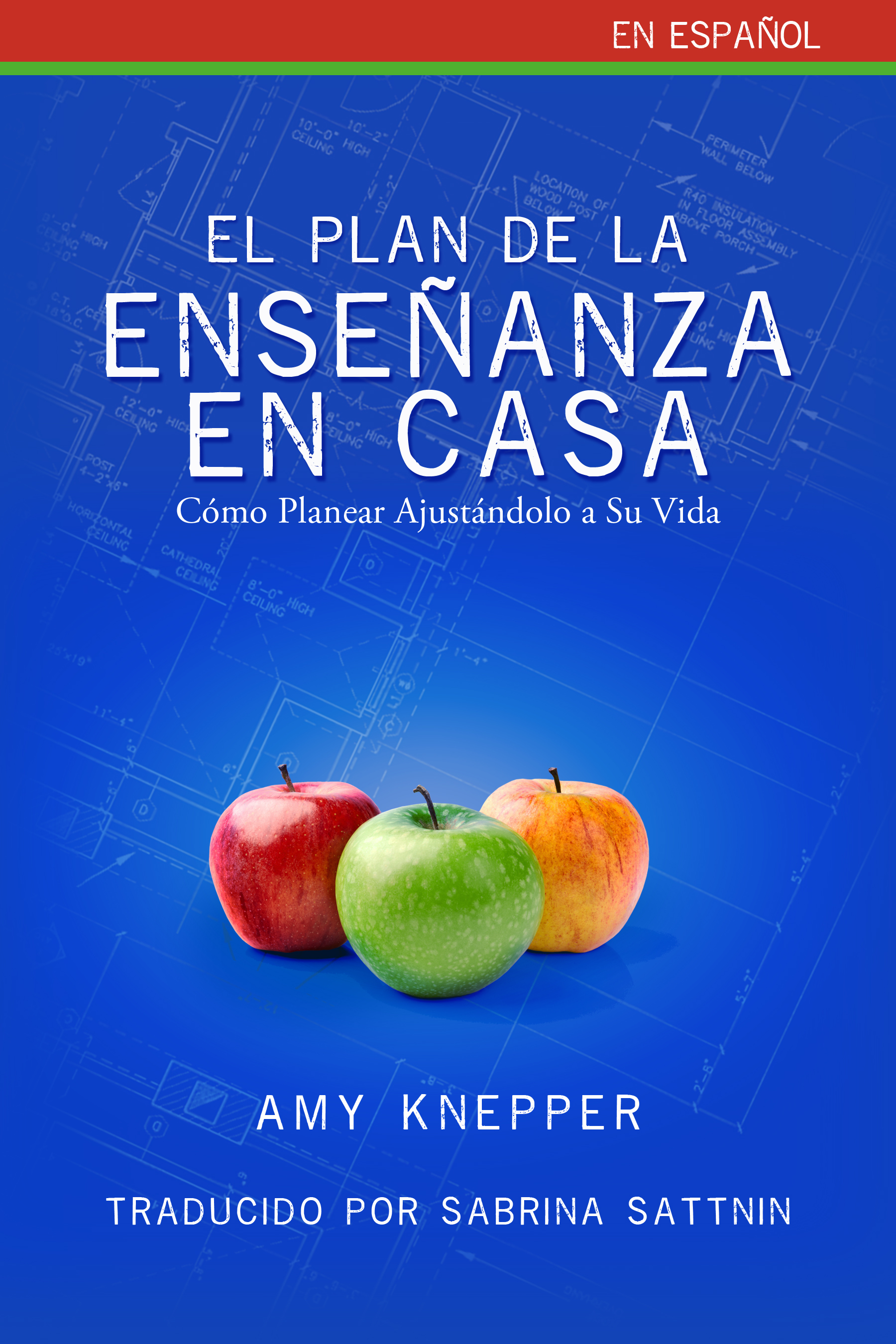 El Plan de la Enseñanza en Casa – Cómo Planear Ajustándolo a Su Vida
About This Book
"El plan de la enseñanza en casa" es para todos los padres-enseñantes de todas las filosofías y estilos que buscan por una forma más eficiente de manejar su tiempo, energía y sanidad durante  el año escolar. ? Se pasa sus días buscando por suministros a los experimentos de ciencia? ?Siéntese retrasado o haciendo menos que otros padres-enseñantes que conoce? No hay que ser así.
"El plan de la enseñanza en casa" es un guía bien-humurado y amistoso para planear su año escolar.
Antes que mire el calendario, se va a descubrir porqué elegir la enseñaza en casa. Explora algunas de las filosofías y métodos de enseñanza disponibles y establezca metas que se ajustan a realidad de su vida. Cuando esté terminado, se va a tener todos los recursos y herramientas para un año entero de enseñanza en casa ajustado a su realidad.
Lleno de consejos prácticos y historias de enseñantes, el libro es dirigido a los enseñantes iniciantes y veteranos.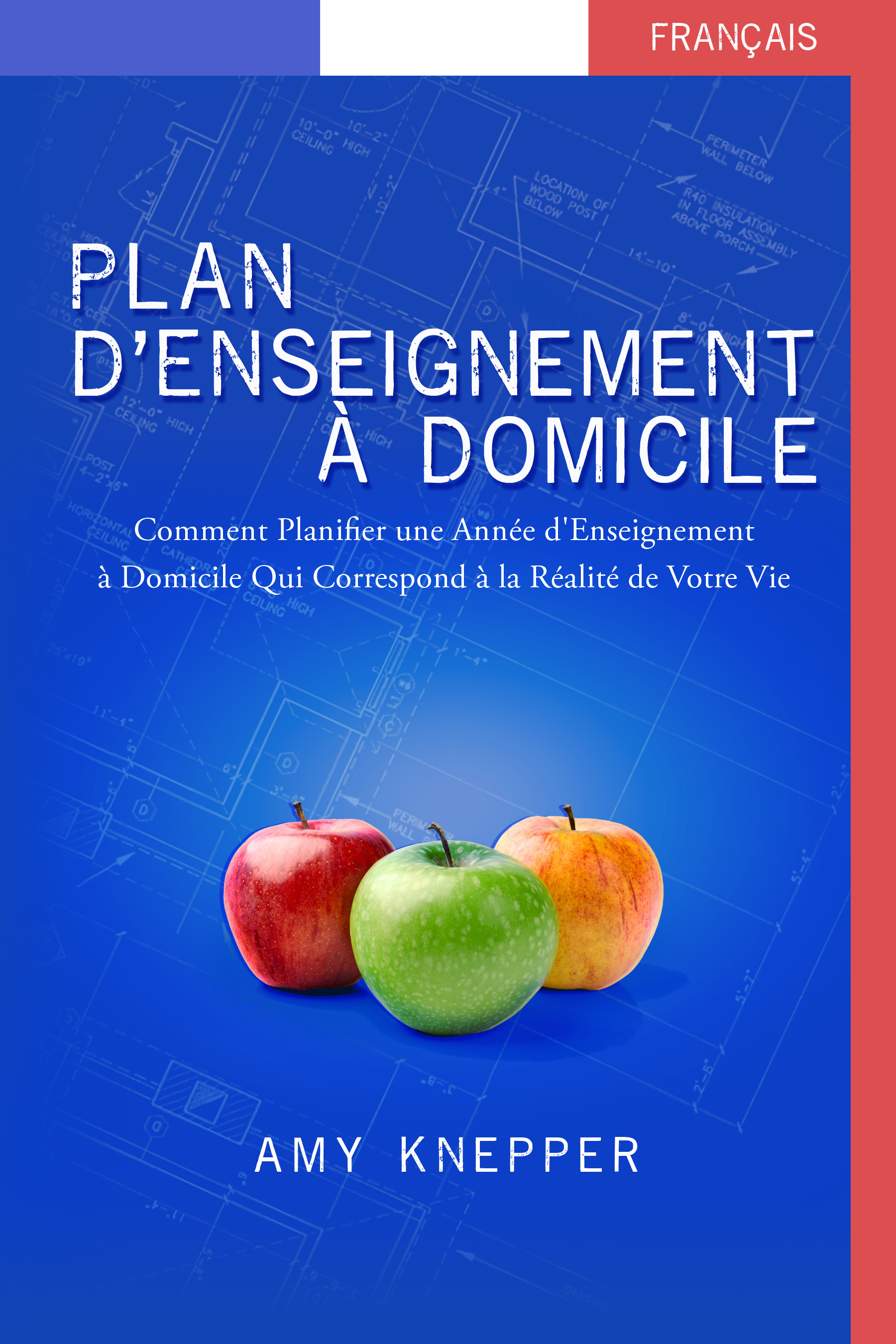 Plan d'Enseignement À Domicile
About This Book
Après avoir lu ce livre, vous aurez un excellent plan pour votre année scolaire, mais ce n'est qu'une prime. Ce livre est vraiment à propos de rêve, l'imagination, la découverte et la préparation d'une année idéale d'enseignement à domicile pour toute votre famille. Plutôt que de vous faire compléter un tas de tableaux et de calendriers, je vais vous expliquer le processus de la raison d'enseignement à domicile, ce que vous espérez chacun de vos enfants bénéficie d'enseignement à domicile et comment vous allez réaliser ces rêves avec un plan solide et viable.