Still not sure if Blueprint Homeschooling will work for you? Lindsey Clements is a homeschooling mother of two who blogged about her experience with Blueprint Homeschooling on Google Plus. Click over to read her full posts on each of the topics. Highlights are here.
Part One: Values "Sitting down and clarifying our values today really helped me create sort of jumping off points for progression through the rest of the book. I don't want to give too much away (hey, you have to read it yourself), but I want to say that from the start, it's an incredibly effective book. Even the eldest was saying it was helpful for her to remember why she likes homeschooling and what the benefits are for her."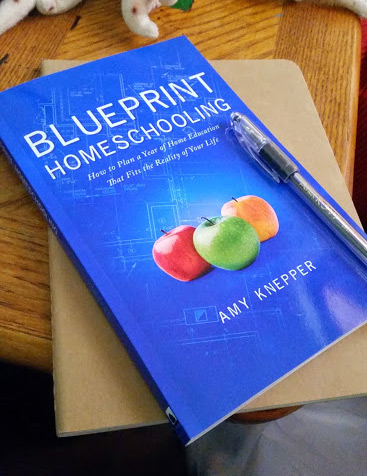 Parts Two and Three: Methods & Goals "Methods was awesome. Honestly, it's the first homeschool planning resource I've come across that actually asked me how I like to teach. And then, of course, to compare that against how my kiddos like to learn. Talk about a much clearer picture of where we need to be headed!
"The Goals section took me a day or so to get through, because I really wanted to take my time on it, consult the kids, and nail down a few things. Don't get me wrong, I could easily gobble this whole book up in about a day. But since I'm doing the exercises, since I'm using this as part of planning and it's a new planning method, I'm taking my time.
"I love that we take a big picture, let's dream as big as we can, approach to the goals first. It's very similar to the process for distilling down core values, except we're breaking goals down from: big dreams, long term, short term, yearly, monthly, weekly. The easing-in down to the minutiae really helped.
"Let me be clear: I'm not a planner in my writing, I'm not a planner anywhere except in keeping track of which kid needs to be at which activity and where. I was honestly skeptical when I skimmed the Goals section and got to "weekly" and "daily." I was worried I'd be writing that I kind of skimmed it because "it's just not us." But Amy makes it so easy and actually?
"The process was enjoyable."
Part Four: Curriculum "You know what I love most? That Amy is super honest from the beginning: it's not one size fits all. The thing that works for your HSBFF (that's homeschooling best friend forever, duh) may or may not work for you. What Amy does do is discuss different kinds of curricula and how best to go about searching for what's going to work for you."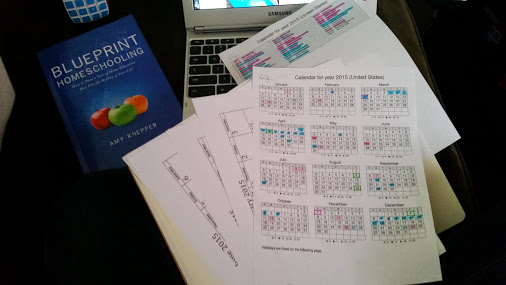 Parts Five & Six: Calendars and Making It Work  "I liked being handheld through the calendar process. I needed that, and Amy's conversational tone helped me not feel like a doofus for not having thought of this in the first place. I mean, we've been homeschooling for almost four years. So you'd think we'd have somethingin place by now. But, hey, it takes time to find the things that work for you, and I'm glad we're making progress now.
"Because, as we transition into talking about Making it Work, even if the source texts change, even if we have to do a major overhaul, the blueprints are still there. When you have a foundation built on values which hold up the structure created by goals, everything else can change – and easily. Given that we are a military family, we need to be open to that change."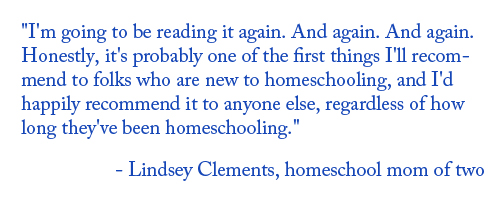 Blueprint Homeschooling is available on Amazon in both paperback and Kindle Editions.