If you're looking for planners or printables for your homeschool planning process, here are some of my favorites:
Donna Young
 Donna Young's free resources shouldn't be missed. She has just about everything you might need, from attendance records to book lists to project planning charts. Several of her printables come in multiple designs. When I do my calendar planning, I get my year-at-a-glance calendars here.
DIYPlanner

 D.I.Y. Planner used to be a thriving community of people interested in time management help. The site is not updated very often now, but the planner templates are still available for download. I've been using the Classic size planner and calendar templates as my main life planner for about 8 years. Just print them when you need them.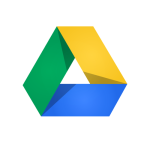 Google Drive This was formerly known as Google Docs. Need a spreadsheet for your homeschool plans? Want to save that list of books you plan to use? Need to be able to access your plans while you're on a phone or tablet at the kitchen table? Google Drive is free to use, saved in the cloud, and easy to share so anyone in your family can have access. Once my planning by hand is done, I usually make myself a 36-week spreadsheet overview of all the major subjects we'll be studying, and I save each of the booklists so I can reference them later. The great part is that I now have five years of plans saved in here and I can easily look back on them.
Do you have a favorite free planning website you use for your homeschool planning?
Favorite Sites for Homeschool Planning